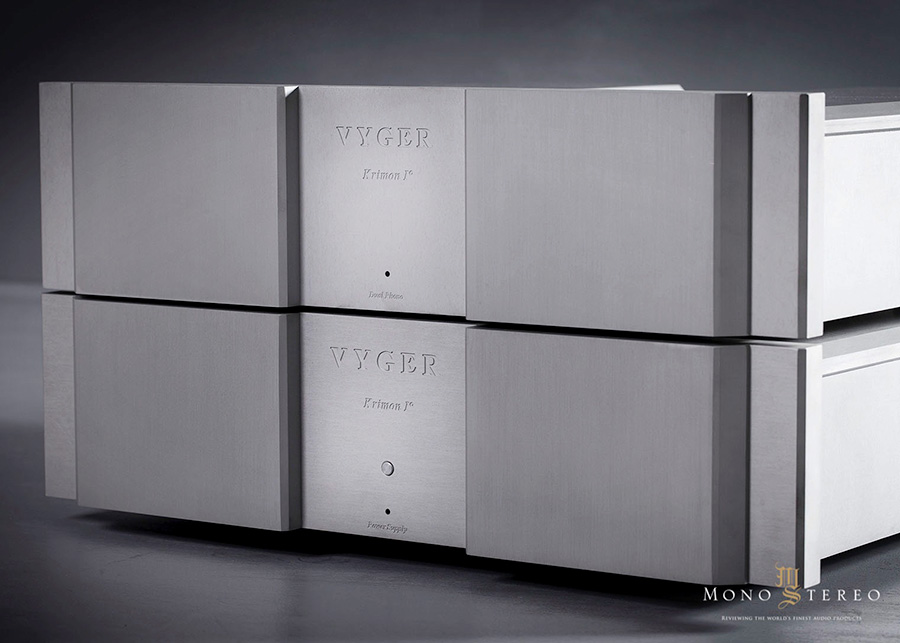 Vyger present the new Krimion I Phono Stage on Mono and Stereo
Vyger present the NEW Krimon Phono Stage. PHONO STAGE KRIMON I is the first phono stage from Vyger.
The Vyger is pleased to announce the beginning of the creation of electronics designed to fully satisfy the most demanding fans of hi-end.
As everyone knows, a good design it is not enough if it's not accompanied by a lot of experimentation and towards listening to most people, even outside of our ordinary. In this project, started many years ago, Vyger encompasses all its knowledge and experience in listening to many systems and individual hi-end equipments worldwide.
The Vyger has also enlisted the contribution of the Simetel s.p.a. laboratories, that works in the military sector, and the collaboration of the electrical engineer Mr. Salvatore Moschetto and electronic equipment of the latest generation. We take this opportunity to thanks "La Sapienza" University of Rome for having made available a staff of physicists and mathematicians, their cooperation and scientific work was essential.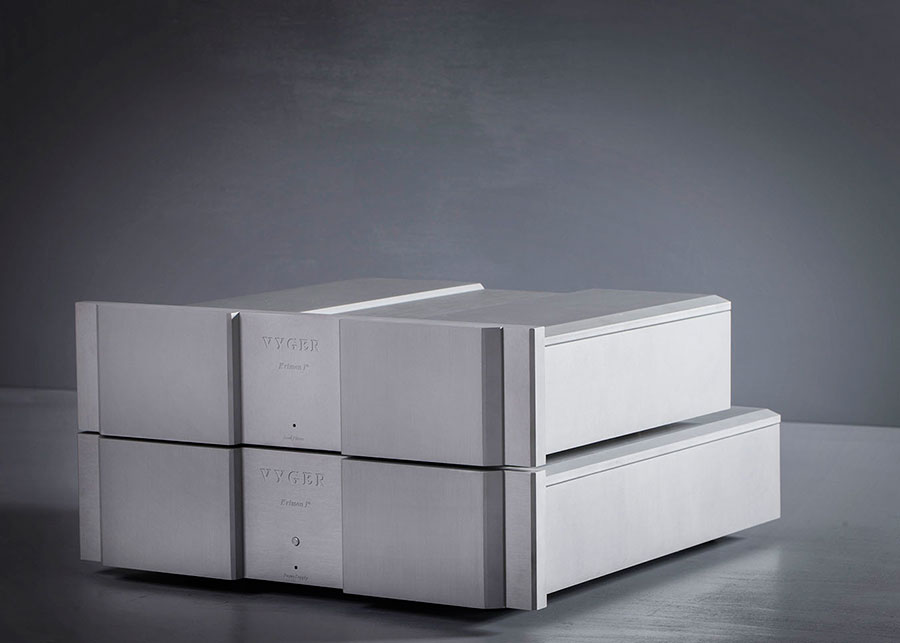 In particular, we have performed specific tests on impulsive signals with digital FFT instruments.
The first Vyger project consists in a solid-state phono stage that enhances the performance of Vyger's turntables, famous throughout the world for their absolute performance that mark the state of the art for the listening experience.The project is based on a dual-phono with batteries power supply. This device can be connected to two different tone arms simultaneously.
The cabinet is made of aluminum alloy 6082, made with CNC process and finished with oxidation, the wall thickness is remarkable; the front panel has a thickness of 30 mm.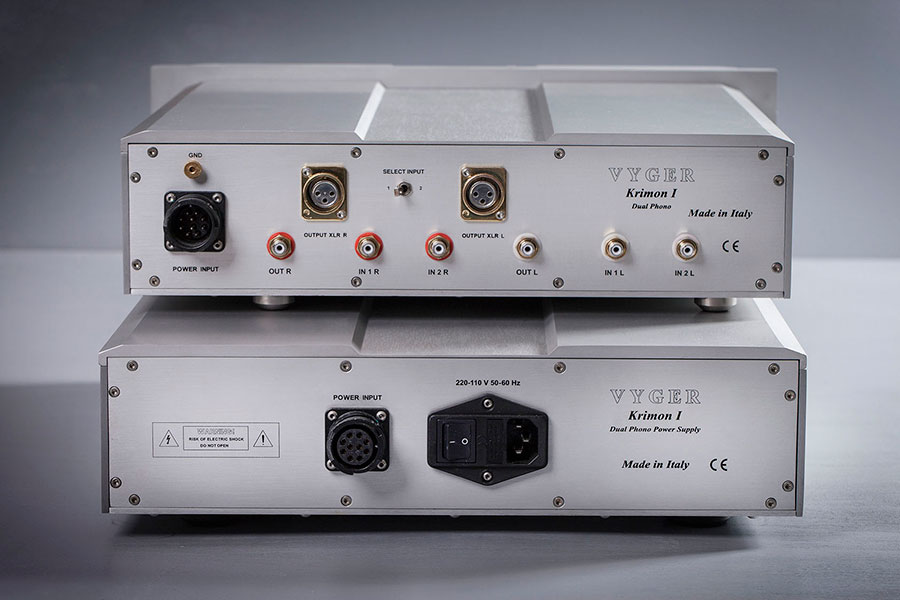 The power supply, uses two banks of 10 batteries with 60 volts for channel.
When you listen to this device, the power supply is completely disconnected from the network and switches on only when you stop listening, so the power that reaches the final stages is pure.
Power reserve is almost endless for an autonomy of about 7 hours.
The phono stage itself uses special hyper-speed transistors, with low noise and high bandwidth that provide the tracking signal properly.
The plate of the printed circuit is of a high thickness, with 120 microns of copper and a gold plating of 10 microns, the components are all MIL standards and the circuits adopt very complex signal strategies.
The resulting sound is perfect, the dynamic of the sound seems limitless and the tonal consistency, in our opinion, is disconcerting.
We hope you will appreciate and enjoy this equipment which undoubtedly will change your parameters in listening and above all it will give you what we want most for you: Emotions.
More info: Krimion I Phono Stage
Source: Mono and Stereo